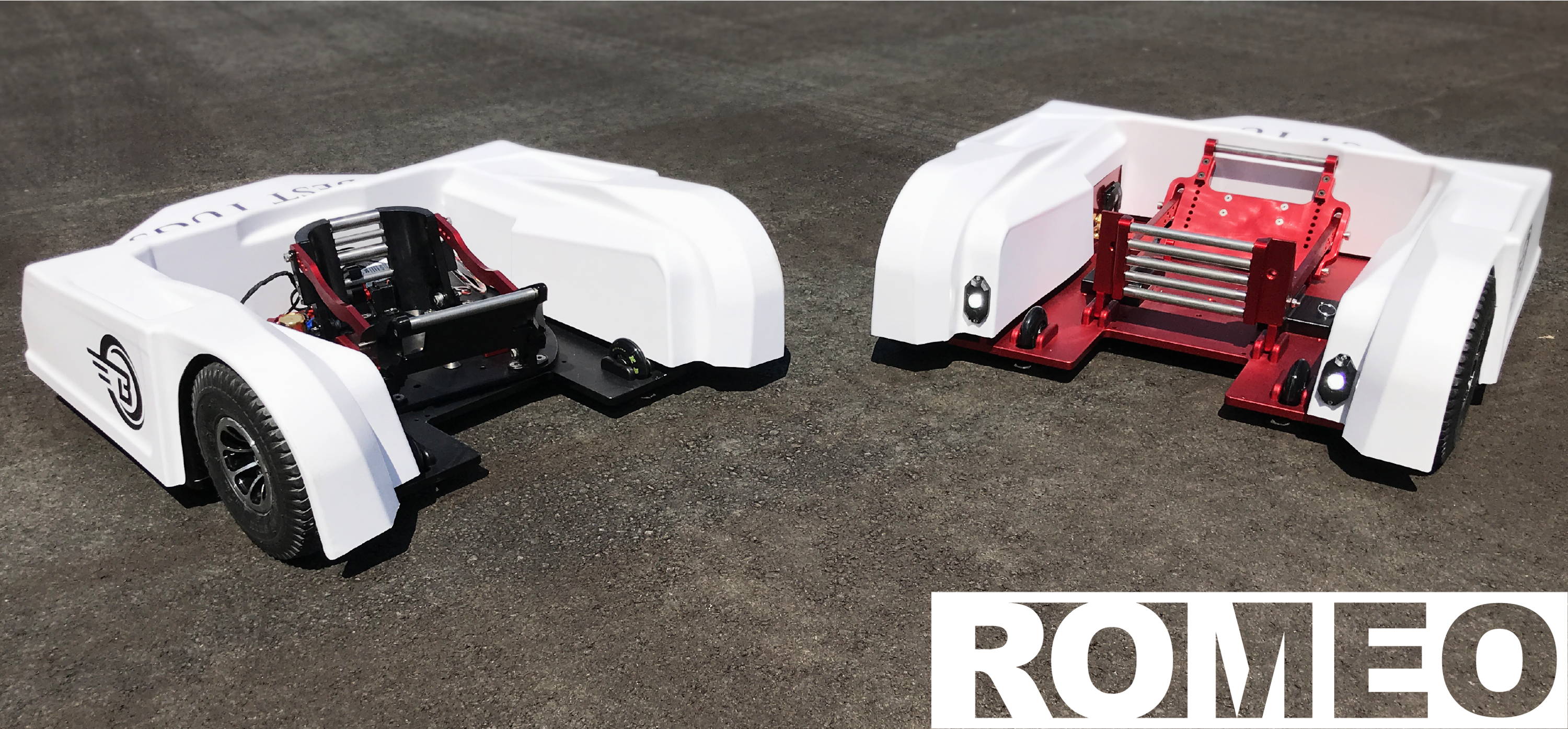 Remote Control Aircraft Tugs
With all the innovation, quality, and reliability Best Tugs is founded on we are proud to bring you our remote control aircraft tug. Coming standard with great features like Tug Smart Technology™, plane-specific software, intuitive controls, smart charge technology and torque control, the Romeo still has more to offer pilots.
Digital Display Built Into Controller
Automatically engage parking brake
Automatically brakes when throttle is released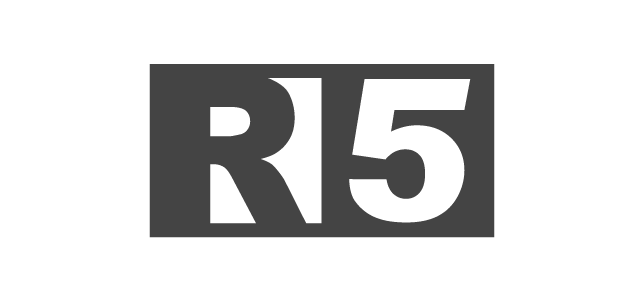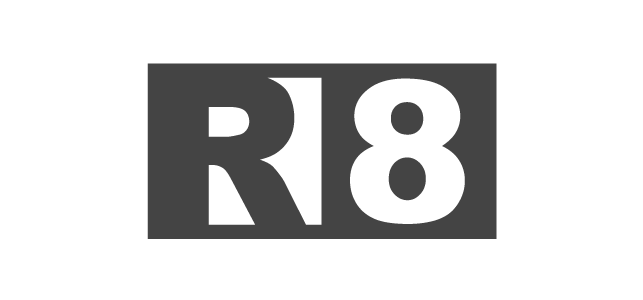 Paint Safe
Unlike other tugs that tear at your painted floor, our heavy duty caster wheel and independently powered rubber tires give you full maneuverability while maintaining your painted investment.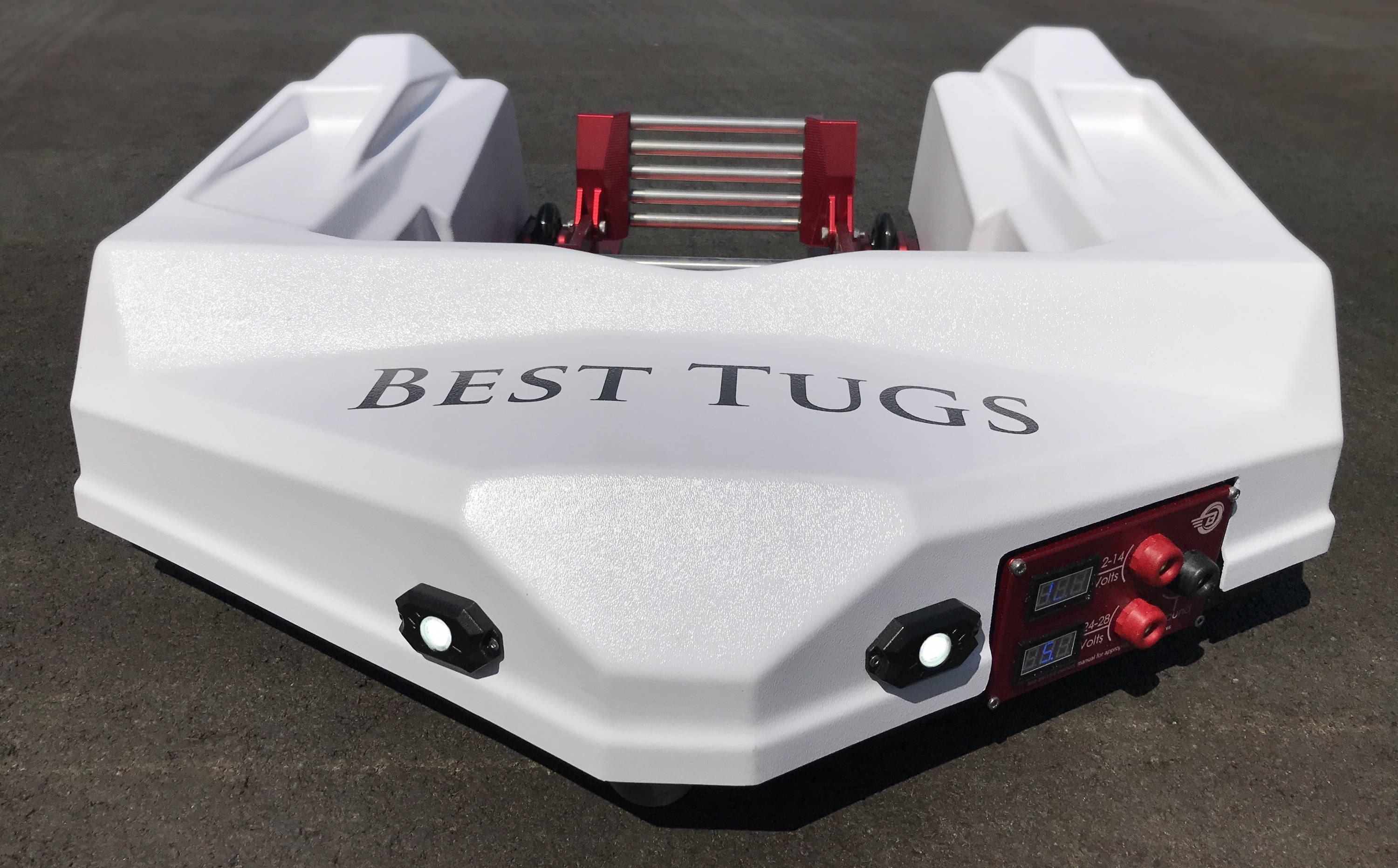 Jumpstart GPU
No need to give up the option to add a much needed asset to your tug. Romeo carries two 12V batteries that allow it to jump and power every plane it can pull as well as power your avionics while you update.
Choose Your Loading Style
LAZY SUSAN
Our new 2019 update and we couldn't be more excited. An elegantly simple locking mechanism makes unloading your plane a breeze. If you would prefer to lock your Lazy Susan in place, simply press the pin release and realign the tug to activate the lock. Finally, loading is as simple and easy as you would expect from a Best Tugs.
EZ LOAD
Accepts tires up to 21' in diameter. Loading and unloading is effortless with intuitive locking systems in place to keep you and your plane safe and sound.
Optimized Software
Every tug comes installed with a computer software optimized for your plane. This controls how fast your plane speeds up, slows down, and stops. That feature is what allows Best Tugs to protect your nose gear from common tug induced damages like nose gear shimmy.
Pulse-Width Modulation
Pulse-Width Modulation is the technology we use to give your tug full torque and power at any speed. Even at a crawl, you will have the full power of the tug at your disposal.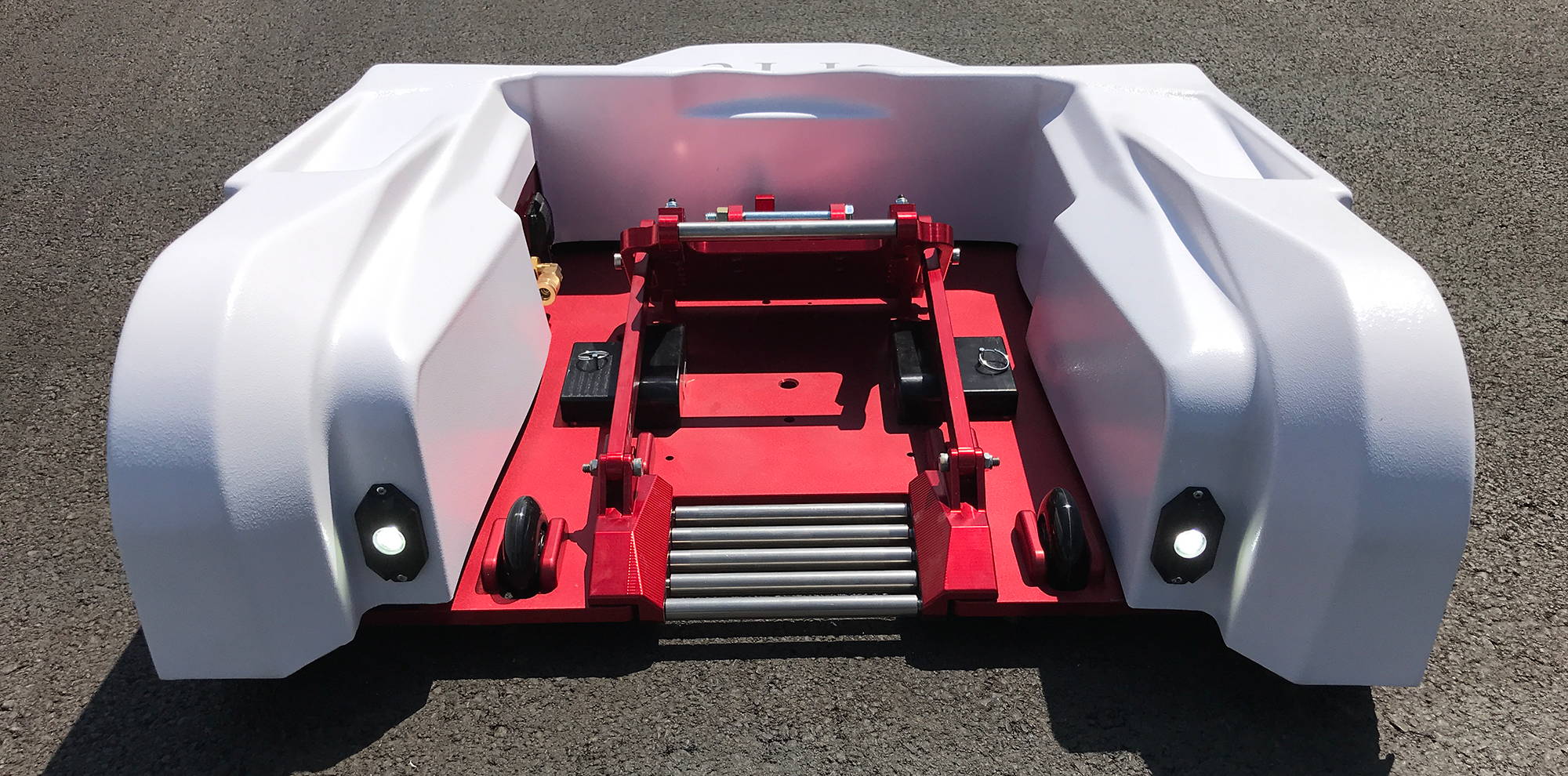 Tug Smart™ Technology
This is the brain behind the beast. Tug Smart™ will monitor the torque being used to make sure there is no chance of damaging your nose gear. If you have the throttle cracked when you turn on your tug, it will make you reset, to avoid accidental movement and damage to your aircraft.
Thanks!
This field is required
This field is required
This field is required
This field is required
This field is required